Advocacy
Publications
Factsheet CAR T survey (2019)
To identify the approaches taken in different European countries and help harmonize clinical practice, EHA has conducted a survey on CAR T involving more than 300 members throughout Europe, and in parallel also involving the majority of national society of hematology in Europe.
Report EHA presentations and recommendations, EAPM Congress 2019, Brussels
Read more about EHA's call to action to promote EU-wide collaboration and harmonization of CAR T therapy at the 7th Presidency Conference of the European Alliance for Personalized Medicine (EAPM) in April 2019 in Brussels.
EHA Guidance Document: The Process of CAR T Cell therapy in Europe ; Guidance from the European Hematology Association
EHA has drafted a practical guidance for centers and national authorities in Europe that are interested in introducing chimeric antigen receptor (CAR) T cell therapy. It includes European recommendations, based on both the latest scientific insights and on European Medicines Agency (EMA) guidance, to help the following groups optimize CAR T cell therapy in clinical practice. This guidance aims to:
inform hematologists and other personnel at hematology centers about the requirements that need to be met when administering CAR T cell therapy,
assist expert communities at the national when supporting national authorities during the establishment of criteria for center qualification,
inform regulators at the European and national levels regarding the hematology community's priorities for center qualification, and
make patients aware of the need to be referred to CAR T cell accredited centers.
Watch this space to read the full document once it is published on HemaSphere.
Coming Soon
Scenario Study CAR T Indications & Costs (2019)
Chimeric Antigen Receptor T Cell (CAR T) therapy can bring great health benefits, but also exposes health care systems to heavy expenditure. Due to the expected expansion of indications, and the high price per individual patient, the potential budget impact on EU countries is large. A top line overview of the costs associated with CAR T therapy in the EU5 (France, Germany, Italy, Spain, UK) plus The Netherlands is currently under preparation with the aim of addressing this issue.
Expert View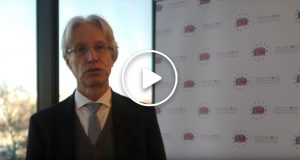 Prof. U. Jager (Head of the Clinical Department of Hematology and Hemostasis at Vienna General Hospital, Vienna, Austria)